Sorry - We are under Constuction
We working hard on the new site and it will be soon there!!!!!
* When you have a event you can sent us the information or share it on our Facebook page.
Our Facebook:
Event Calendar SalsaAmante: Look here
Get a member of our SalsaAmante Facebook Group: Look Here
Instagam: Go to our Instagam and follow us Here
Donor - Advertisement
Become a donor of our dance community and help us maintain the website so that we can support your event .... keep the dance alive!!
Look here for more information
I see you on the dance floor,
Thanks on behalf of Team SalaAmante
We would like to thank all donors once again for their support and we hope you will continue to do so for us so that we can continue to maintain and promote the site.
See you at the dance floor,
Thanks on behalf of Team SalsaAmante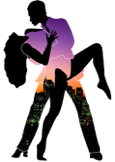 Help us to keep
this site alive
Advertise on our
site or give us a
Donation